Systemic Psychotherapy in settings for one-on-one, couples, and families
Mag. Peter Newald
Psychotherapist
Psychotherapy can be helpful with:
Anxiety, Panic, Depression, Burnout, Stress, Trauma (PTSD), Psychosomatic Problems, Eating Disorders, and other Problems.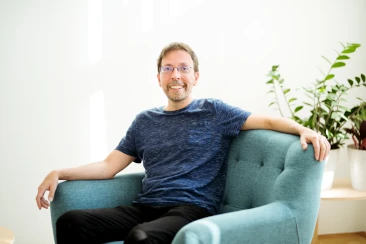 Welcome
In a safe environment, you can give space to the topics that are really important to you. If you come with a concern for which you need support, a new perspective often helps. As a systemic family therapist, As a systemic family therapist I have learned to see the problems in context systemically. Circumstances almost always play a role. The problem is not you, but most of the time there is a variety of factors that play a role. If we have a problem, it can easily happen to us, that we unintentionally ignore certain things as self-evident. My expertise for the process should be helpful so that you feel like the expert for your life again, who in truth you always are.
Psychotherapy in English
If you are looking for an English speaking Psychotherapist in the 9th district (Alsergrund) of Vienna you are welcome to contact me.